Frankincense
Why We Love It……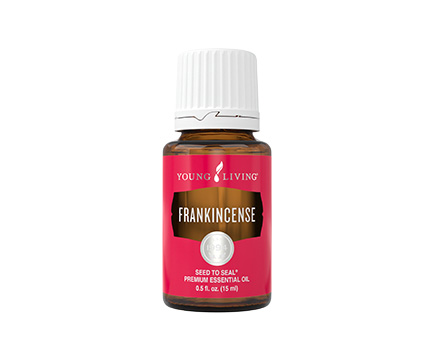 The smell of grounding essential oils can be a great way to deepen your yoga practice, meditation, or prayer. Give your spiritual moments a little extra enlightenment by diffusing Frankincense essential oil. Its rich, woodsy aroma is very grounding, uplifting, and invites spiritual connection.
Diffuse 6–10 drops of Frankincense for new, deeper insights.
Diffuse during meditation to find your sense of grounding and purpose.
Use for massage after activity such as workouts, athletic events, or just a long day.

Add to your favorite moisturizers to smooth and redefine your already radiant look  
Ingredients:
Boswellia carterii† (Frankincense) oil † 100% pure, therapeutic grade essential oil
Directions Topical: Apply 2–4 drops directly to desired area. Dilution not required, except for the most sensitive skin. Use as needed.
Aromatic: Diffuse up to 1 hour 3 times daily.
Frankincense is one of those oils I will not go without! Once you have discovered it you will be so grateful.